The PTS Mega Arms MKM AR-15 GBBR replicates the unique design of the Mega Arms MKM AR-15 platform. The Mega Arms MKM platform mates the rail with the billet receiver in a proprietary manner that makes it as rigid and sturdy as a monolithic (1 piece) upper, yet remains extremely lightweight. This design combined with PTS's precision engineering and faithfulness to realism makes this a very high quality and durable airsoft replica. It features a 12-inch Keymod compatible rail and 14.5-inch barrel, making a very versatile airsoft gun that can handle any combat situations. The PTS Mega Arms MKM AR-15 standard equipment also includes our proprietary design PTS Enhanced Polymer Grip, Enhanced Polymer Magazine, and Enhanced Polymer Stock.
Authentic licensed trademark Mega Arms engravings
KSC/KWA derived proprietary GBB system
Aluminum Upper & Lower Receivers for greater balance and portability without sacrificing its durability
15" Length Barrel
Ultra lightweight 12" Keymod Mount Rail compatible with all standard Keymod accessories
EP Grip (EPG) – Conventional M4 grip with improved ergonomics and aggressive 360° texturing
EP Magazine GBB (EPM)
EP Stock (EPS) – a simple yet highly functional collapsible polymer stock. Features unique cheek welds that are both comfortable and practical with storage compartments for tools and utilities
Mega Arms skeletonized trigger
Semi and Full Auto Fire Modes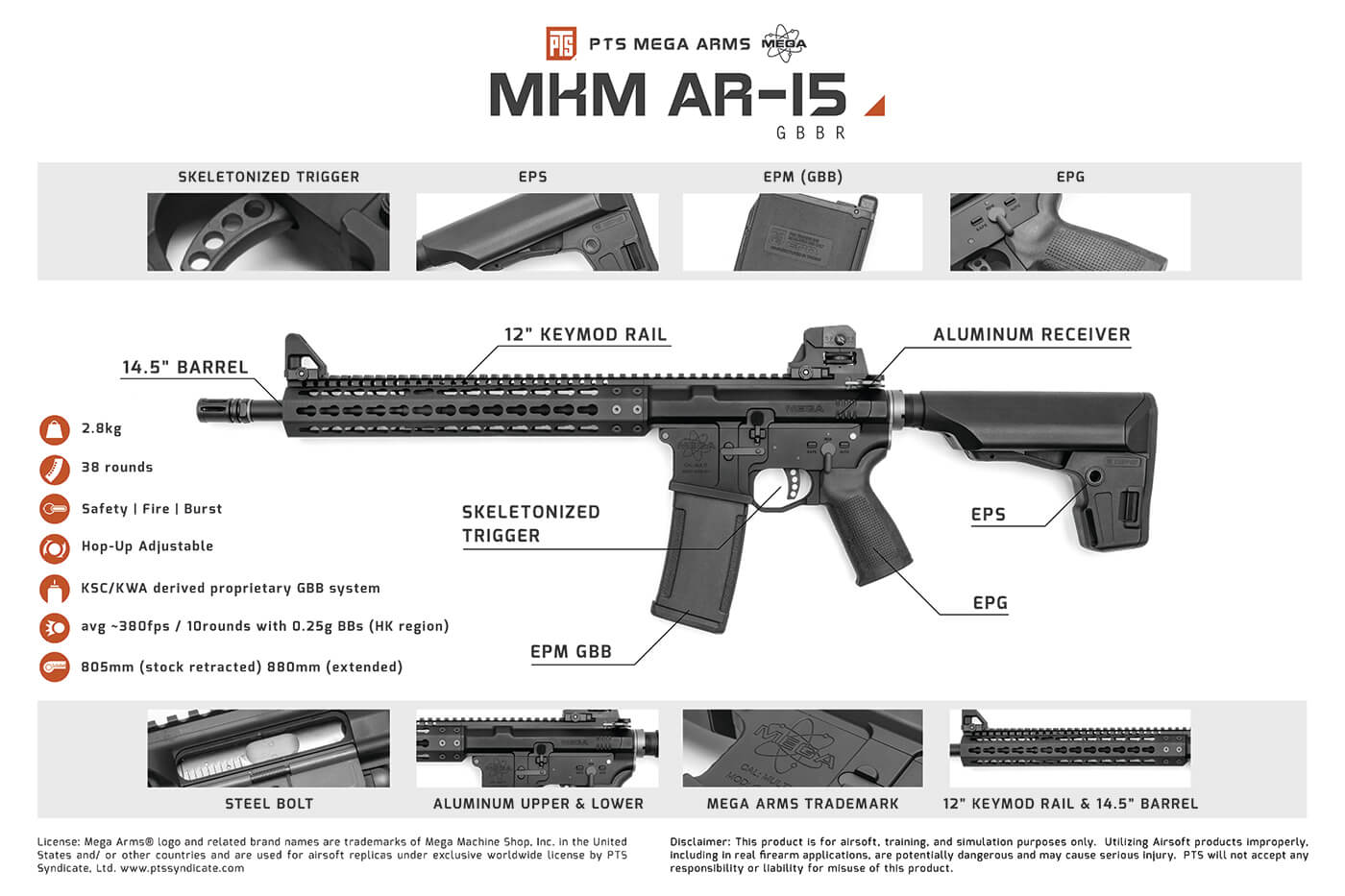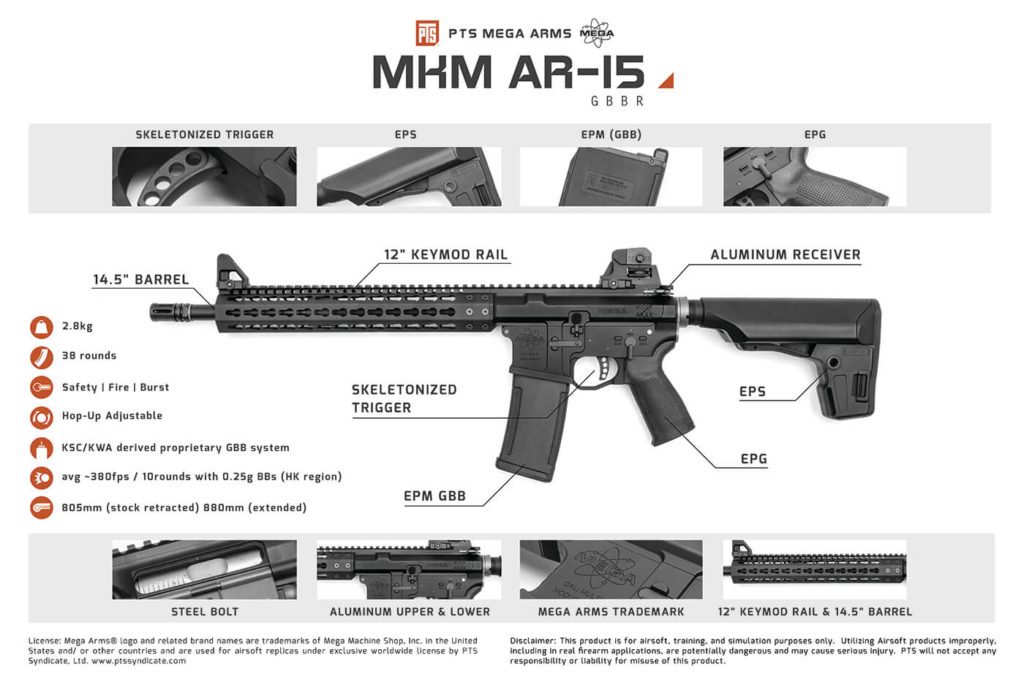 Disclaimer: This product is for Airsoft, training, and simulation purposes only. Utilizing Airsoft products improperly, including in real firearm applications, are potentially dangerous and may cause serious injury. PTS will not accept any responsibility or liability for misuse of this product. License: This Airsoft replica is manufactured under authorized Mega Arms license. Mega Arms® logo and related brand names are trademarks of Mega Machine Shop, Inc. in the united stated and/or other countries.
Mega Arms® logo and related brand names are trademarks of Mega Machine Shop, Inc. in the United States and/or other countries and are used for airsoft replicas under exclusive worldwide license by PTS Syndicate, Ltd. www.ptssyndicate.com