Personalize Your New KWA in a Few Easy Steps
Give your KWA product a personalized touch by laser engraving your own custom image or text on your KWA pistol, rifle or magazine. Represent your airsoft team, police department, government agency or simply add some personality to your load out.
Add to Cart
Add this laser engraving item to your cart. Please be aware that each location you select counts as one (1) print. If you would like multiple engravings, then add a separate laser engraving item for every print/section you desire. The item is listed as a per print price. For example: 1 print on each side of the pistol slide = 2 prints. Other conditions may apply.
Select Print Location
Choose the location of your print from the options provided: Pistol Slide Left, Pistol Slide Right, Lower Receiver, Magazine Left, Magazine Right.
Checkout
Proceed with your order by reading our laser engraving terms & conditions first, then checking out as usual. By purchasing an engraving you are agreeing to the terms.
You must specify which product you would like engraved in the NOTES section of the checkout window. Your order will not be processed without this info.
Upload Artwork
Email [email protected] with your art files and you must include your order number in your email. The laser engraving is a 2D print and artwork must be in black/white, cannot include shading, and should be a minimum of 300dpi for the best results. Note: on the final print, the only areas that will be engraved are any areas in black.
Final art file should be vectorized in .svg format, but we can assist with this conversion through email.
Must include a reference jpeg or png file as well.
Already Own a KWA & Want it Engraved?
Frequently Asked Questions
How long will the engraving process take?
We expect to have your item shipped to within 3 business days, after you've confirmed your order and artwork with our Customer Service Dept.
Keep an eye on our social media pages for walk-in sales, which may include free same-day service!
Can I add colors or shading to my laser engraving?
No. The engraving will be a 2D print with a silver/gold tone finish (depending on your item's material).
If your item is polymer, such as our K120 magazines, the marking will appear as a sand/tan color.
Will KWA design my image for me?
No, but we can assist with specifics of your design through email. Please email [email protected] for more info. We can usually help touch up your team's logo or to achieve the best results, but a solid, vectorized image will always be preferable.
What size does my image need to be in?
Higher resolution (minimum 300 dpi) and larger scale images (2000 pixels x2000 pixels) will produce the highest quality engravings. KWA reserves the right to cancel your order and refund your amount if your image is poor quality.
Can I select an area not shown in the drop down options?
We will do our best to accommodate all our KWA fans' requests. Email us at [email protected] with your question and we'll respond as soon as possible.
My team has 6 members, does KWA offer bulk discounts on engraving?
We will do our best to accommodate all our KWA fans' requests. Email us at [email protected] with your question and we'll respond as soon as possible.
Can I send in my non-KWA product for engraving?
How big is the print area?
On the lower receiver, the approximate live area is 1.25″x1.25″. On pistols slides, the print area depends on the model. Additional fees may apply for larger engravings on certain areas, but in general, most areas of a receiver can be engraved to fill the space available.
Art Samples & Definitions:
All product and service names, logos and symbols used and displayed on this website are copyrighted and registered trademarks and used as samples only.
Approved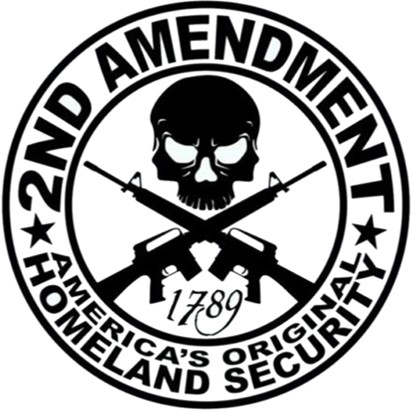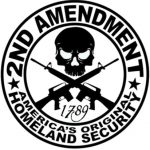 Inverted colors. Black areas will be engraved. Skull will appear same color as product .
Approved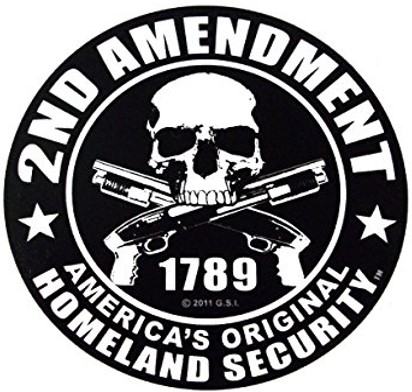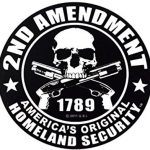 Black & White. Black areas will be engraved. Skull will appear in metallic finish.
Not Approved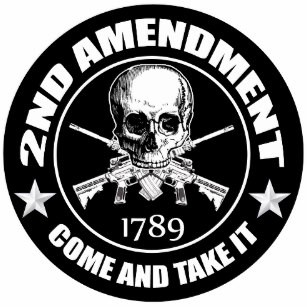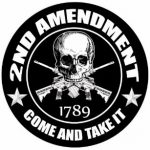 Black/White/Gray Shading. Shading will usually convert to solid black when converted to SVG.