The PTS Masada is an airsoft GBBR (Gas Blowback Rifle) and is the most authentic replica of the Masada on the market. It features all the details and modularity of the actual Masada including fully ambidextrous fire controls and tool-less rapid disassembly body components. The rifle can be rapidly reconfigured for length and stock type with basic or no tools. Precision machined and engineered, the PTS Masada GBBR is the perfect gun for the airsoft or gun enthusiast who desires realistic firearms manipulation, the reliability of PTS training products, quality design, and authenticity in experience. The Masada carbine configuration has been specifically set up for mobility and versatility in any situation and features a 14.5" length barrel and folding stock.
KWA derived proprietary GBB system
Modular design allows for high level of customization and multiple configurations to accommodate numerous situations and scenarios
Tool-less quick-change barrel system
CNC machined upper receiver (serialized)
Precision CNC milled one piece upper receiver with continuous 37-slot milspec M1913 rail for mounting optics, iron sights, laser targeting and illumination devices, cameras, and/or other accessories
Rail mounting points are integrated into the polymer handguard at the 3, 6 and 9 o'clock positions (compatible accessory rails sold separately)
Integrated Flip-Up Front Sight compatible with standard Airsoft M4/M16 rear sights.
Reinforced polymer lower receiver
Fully ambidextrous controls include the fire selector, magazine release, and bolt release/bolt lock-back
14 .5″ Carbine length barrel assembly
Package includes:

38 Round EPM M4 Magazine
Flip-Up Polymer Rear Sight

Modular design and major gun components designed for rapid field stripping and simplified maintenance
The PTS Masada AEG handguards are fully compatible with the new PTS Masada GBBR
The PTS Masada AEG Stocks are compatible with the new PTS Masada GBBR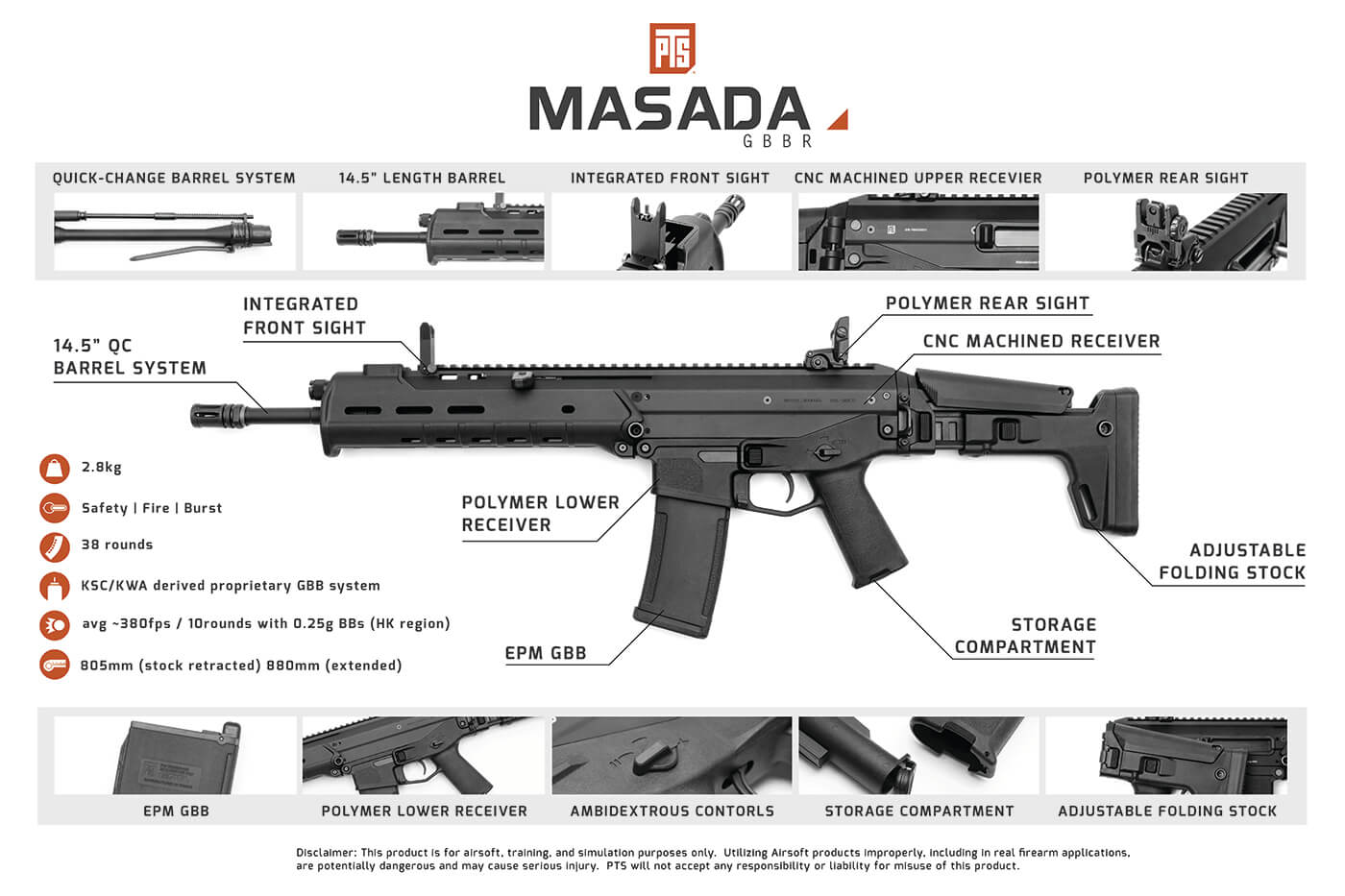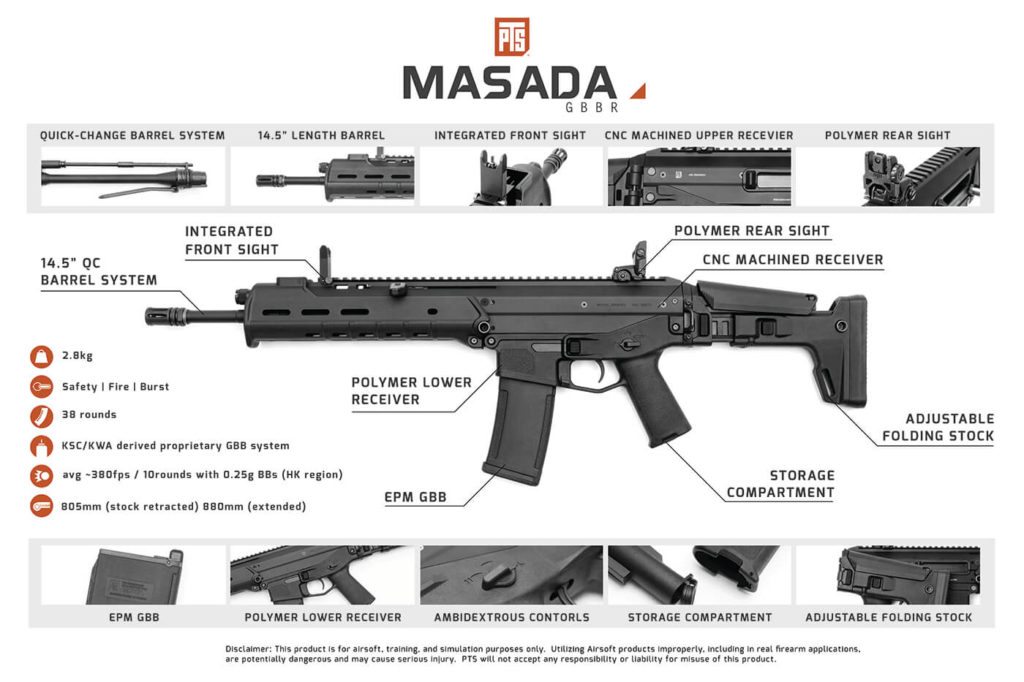 Disclaimer: This product is for Airsoft, training, and simulation purposes only. Utilizing Airsoft products improperly, including in real firearm applications, are potentially dangerous and may cause serious injury. PTS will not accept any responsibility or liability for misuse of this product.