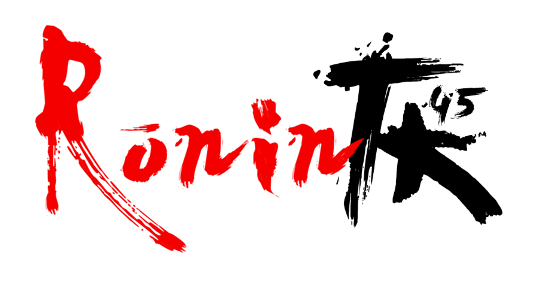 TK.45c2 FDE AEG 2.5
THE NEXT EVOLUTION OF KWA AEGS
It's that time of the year, when KWA gives the special FDE treatment to some of our most popular AEGs! Coming soon, KWA will release Flat Dark Earth versions of the Ronin T6, T10, TK45 and an updated TK.45c2.
The TK.45c2 in FDE will feature a much anticipated MLOK TML6 rail upgrade, updated flash hider, and traditional buffer tube for use with standard M4 butt stocks. This gives users much needed battery flexibility when paired with the PTS Enhanced Polymer Stock.
The remaining three AEGs will remain relatively unchanged but in the new factory FDE color variant. Minor improvements to the AEG3 TK45 will include our updated muzzle brake as seen on our QRF series AEGs.
Bring out that new new in all it's earthy brown, peanut buttery, KWA FDE goodness – coming to a retailer near you!
The ultimate addition to the Ronin AEG lineup is here! The "Tekken" TK.45 Series is available as either the field ready TK.45 AEG 3 carbine with a slender aluminum 10 inch M-LOK free float rail and KWA's Kinetic Feedback System (KFS), or as the TK.45c AEG 2.5, with KWA's Variable Performance System (VPS) unit, which allows a quick and simple FPS adjustment. Both models feature quick-change spring systems that add even more customizability to the series
Like all current KWA rifle offerings, the receiver of the "Tekken" Series is full metal, but also features contemporary billet-styling on both the upper and lower, further enhancing the aggressive and modern look of the AEG. The angled polymer magwell doubles as a foregrip and allows for maximum retention and manipulation when you need it. Both version comes with a "Tekken 120" magazine, a 120 round mid-cap that is also available in a 3-pack. A modified and updated mechbox means that you can easily drop in your favorite electronic trigger without complications
WIth full ambidextrous and oversized controls, including an aggressive ambi charging handle, KeyMod or MLOK aluminum free float rails, and PTS Enghanced Polymer Furniture, the Tekken Series displays KWA's unrivaled quality and craftsmanship, leaving the nearest competition in the dust
RONIN TK.45c AEG 2.5 features:
Custom-designed, lightweight, MLOK compatible rail
MLOK rail adapters included in every box
Improved high-torque motor
Ambidextrous fire selector
Enlarged trigger guard
Custom mock suppressor
Front & rear PTS® Enhanced Polymer flip-up sights
Rear-wired battery compartment
Switch Life Extender to prevent contact burnout
80 round mid-cap magazine
Custom KWA stippled pistol grip
Ambidextrous charging handle
Upgraded one-piece rotary hop up
Billet-style metal receiver
Custom KWA adjustable tanker stock
VPS allows fast, easy FPS adjustment from the stock
Upgraded high-speed gear set